Apple Watch Series 4 is not a cheap smart watch. The new collection, prepared by Caviar, pushes limits on price. As we said, the Apple Watch Series 4 is not a model that everyone can easily reach at high prices.
Caviarcomes with an incredible collection of luxury Apple Watch Series 4. There aresix different models in this collection and they are all adorned with gold anddiamond details. Let's get to the prices now. Prices in this particularcollection start at a full 3,880 dollars. The top version has a breathtakingprice tag of 41,390 dollars. The metal strap of this gold-plated body modelcontains exactly 633 pieces of black diamonds. Caviar, which uses whitediamonds in other metal belt versions, is the cheapest (!) version of the3,880, giving the leather strap.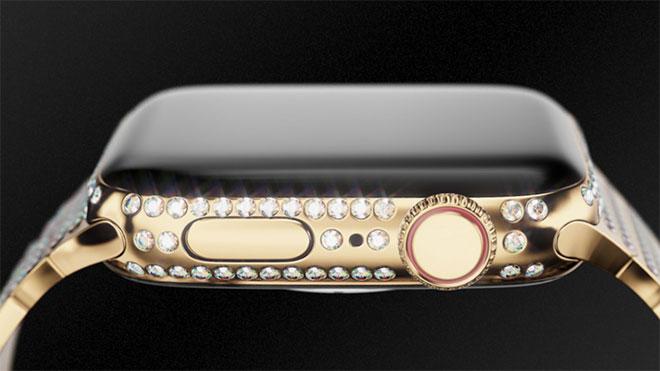 If weremember Apple Watch Series 4 features
The 64-bit S4 processor is powered by an alleged performance of up to iPhone 6s, delivering up to 2x the performance compared to the past. The watchOS 5 operating system can capture an electrocardiogram (EKG) using the new accelerometer, gyroscope and new ECG application, which can detect harsh declines. The watch, which carries an electrical heart sensor approved by the FDA, reveals a much better option than the Series 3 for health. The screen is growing; the frames are viewing time, now looks more elegant.