Researches And Results Of Energy Drinks That You Will Never Want To Come Closer To
According to recent researches, energy drinks are not as innocent as they  are known. A new research found out  that even drinking only one energy drink rises the risk of heart attacks and strokes in 90 minutes. Researchers expresses that these kind drinks are narrowing the vessels and obstructing the blood flow.
Previous research found links between energy drinks and stomach, nervous system and heart.  As a result of new research at the University of Texas, the risk of heart attack has been clearly revealed.
Researchers checked 44 students at McGovern Health School. The all participants are classified as 20s ages , non-smoker and healty persons.
The Researchers, tested function of the endothelium-cell layer on vessels- found out that the seen dysfunction could be a sign of heart attack because of the arteries could not opened entirely.
The endothelial functions of the participants were tested before and after drinking each of the 700 ml of energy drink. In this process, the internal diameter of the veins appears to have decreased by half.
Dr. McGovern School Professor. John Higgins said: Energy drinks are becoming increasingly widespread. Therefore, it is important to investigate the effect of these drinks and to find out, if there is non-threatening rate of health.
Previous studies have investigated the effects of energy drinks on young people.
In a study, the researchers stated that 55 percent of the respondents between 12 and 24 years of age experienced nausea, chest tightness, even stroke like diseases.
Professor David Hammond said, "Many risk assessments, have taken coffee as reference to find the health hazards of energy drinks up to now. However, it is clear that these products constitute even greater risks."
The world-renowned chef Jamie Oliver, who gives research, lectures and speeches on many topics related to unhealthy nutrition. He's very concerned about this. He has organised a campaign on the prohibition of children's energy drinks.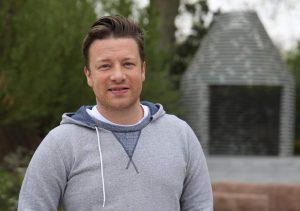 At the beggining of this year , Oliver said : "We have a huge problem with children and energy drinks."In his description, Jamie Oliver said :
A lot of kids drink energy drinks instead of breakfast. Teachers from all over the country have told me how their lessons are influenced by the stimulants in the content of energy drinks. Energy drink industries have never said these drinks are suitable for children. What's more, they even have the phrase ' children are not recommended. Immediately, the sale of these products  should be stopped for children. "