Huawei Mate 20 Lite
Briefly
Coming as newest and precursor of Huawei's new Mate family on market, Mate 20 Lite cannot be considered in Flagship segment, and it's located in Mid-Range segment. Because of being a downgraded Lite model, most of the features has been cut from original model. But it has an impressive looking. If you are looking for a good looking smart phone in Mid-Range segment nowadays, you should examine the Mate 20 Lite closely. Huawei Mate 20 Lite, will satisfy most of your expectations considered daily usage performance. Especially, it looks brilliant with size of the display and design of the device. Mate 20 Lite can be bought from on Amazon for $351 without shipping and import fees.
Who should buy Huawei Mate 20 Lite?
If you are looking for Huawei's newer model in Mid-Range segment, you can prefer Huawei Mate 20 Lite conveniently. Becoming a favorite with its large screen and attractive design, Mate 20 Lite is really balanced with its price segment.
We have reviewed and investigated new Mate 20 Lite from Huawei's Mate 20 family.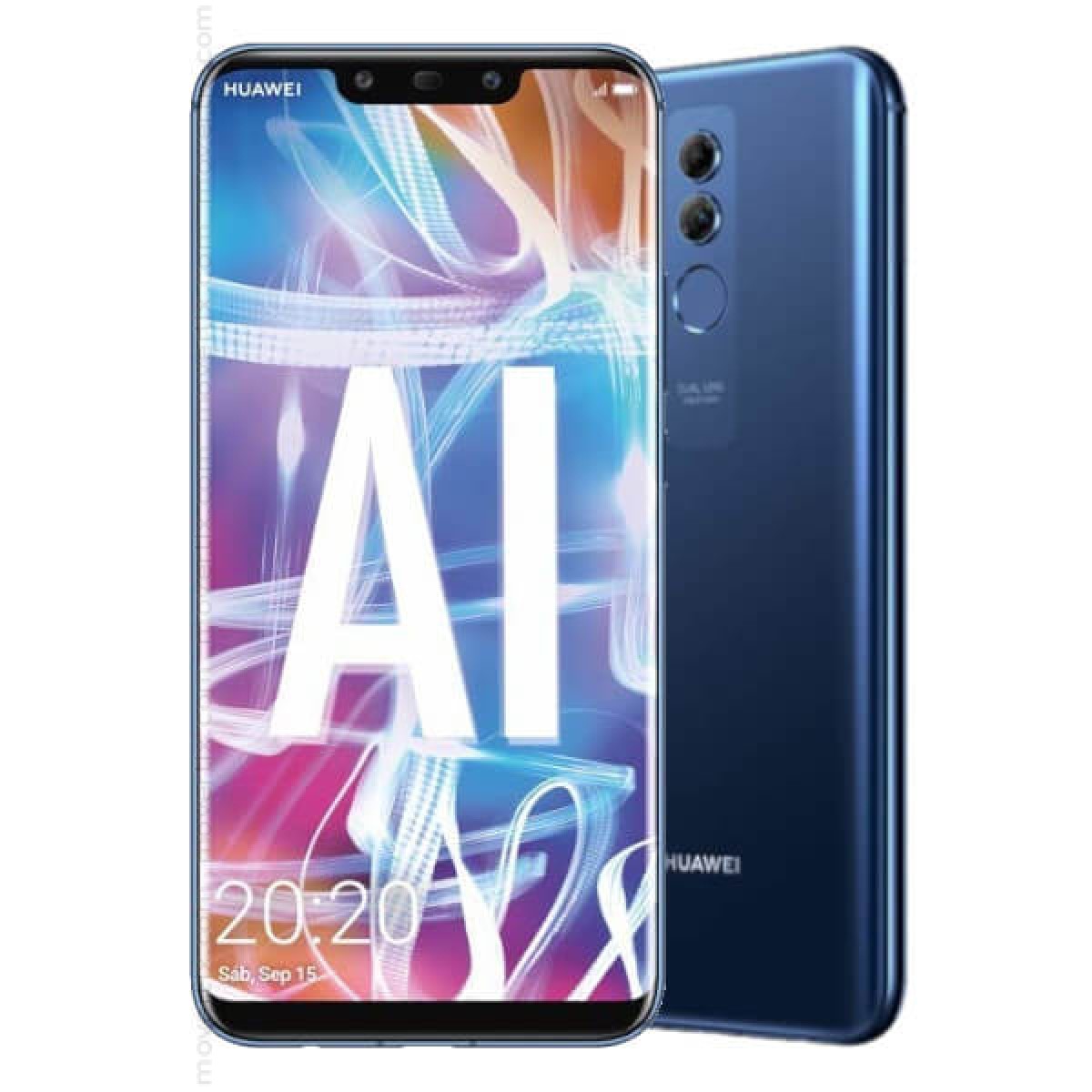 As you know, Huawei will introduce the newest flagships Mate 20 and Mate 20 Pro which are members of Mate series. We'll go to the London for the event and investigate the newest phones in order to inform you, our dear visitors. Huawei really counts on especially Mate 20 series. Actually they are really assertive about this series, they even ridiculed the Apple by thanking to Apple on twitter after Apple's IPhone XS launch. In this way, we are really excited to see a really powerful smart phone in the future.
Actually, there are 3 members of Huawei's Mate series, on the contrary known as 2 models. Today we are going to examine it, one of the members of this family which is Huawei Mate 20 Lite. Huawei has introduced Mate 20 Lite on IFA 2018 at Germany which is before the launch of Mate 20.This smart phone is the downgraded version of Mate 20 model. Just like Mate 10 Lite which was introduced last year. So, what features are coming with Huawei Mate 20 Lite, what are the details of this device? Let's look closer, and begin our examination.
How is the design of Huawei Mate 20 Lite?
Huawei Mate 20 Lite is a really elegant looking smart phone by its design. Back of the device is completely made of glass in addition to its curved metal frame, we can tell that it resembles the IPhone X's design. On the other hand, the notch of the screen is enough to this similarities between these devices. But coming with larger screen compared to IPhone X, it has a lot of resemblance to IPhone Xs Max in the way of size. But it's ridiculous to compare these two devices except from design features. They have located within different segments. We won't even talk about the price gap between them. It's just 7.6mm thick, and while 172g makes it a fair bit heavier than the 145g Huawei P20 Lite, it doesn't really feel that way thanks to its greater surface area.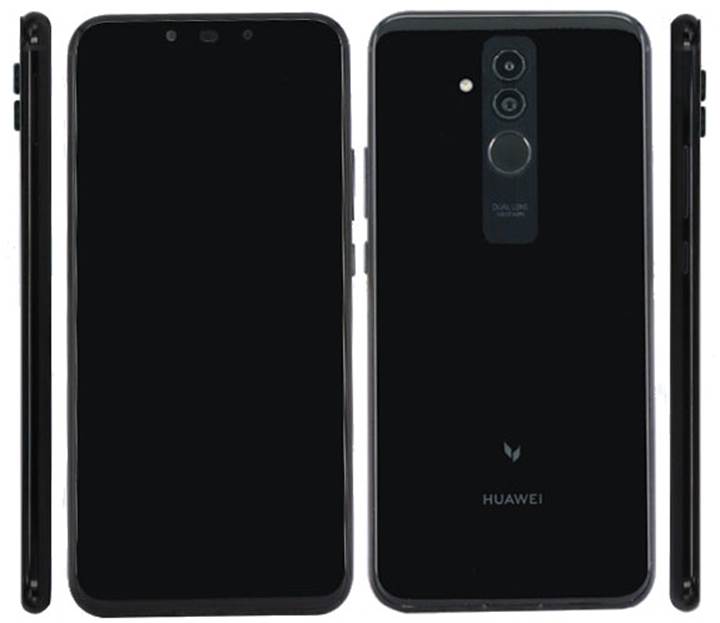 On the other hand, we have to accept that it has slippery surface. And can be spoiled with fingerprint stains too much. In this way, you ought to use Mate 20 Lite with a phone case.
We can see the power and volume buttons at the right of the device and microSD card and SIM card doors are located on the left of the device. By the way, Mate 20 Lite does not come with Dual SIM support.
If we look beneath of the device, we are likely to see an USB-C port, Speaker porthole and 3.5mm headphone jack. It's gladsome to see 3.5mm headphone jack on this phone. Yet, we don't see those on most of the phones on the market nowadays. However there is no stereo speakers on the device.
Screen of the Huawei Mate 20 Lite
Huawei Mate 20 Lite has a really large screen; it is almost 6.3" sized. The screen looks really attractive. IPS LCD screen has preferred on Huawei Mate 20 Lite which looks really great at the outside.
Coming with 1080×2340 pixel resolution, the side frames has been preferred really slim sized ones. In that way, Huawei not only enlarges the screen of Mate 20 Lite but also it has 19.5:9 aspect ratio. The phone has a really great screen-to-body which is almost %81.7 percent.
By the way, we can tell that Mate 20 Lite has 409 ppi density for curious user.
Mate 20 Lite has a notch on the screen like many other smart phones on the market. But you can hide it whenever you want.
What is the performance of Huawei Mate 20 Lite?
Huawei Mate 20 Lite, comes with Android 8.1 Oreo operation system. Also it has EMUI 8.2 interface as we know from Huawei's other models. In this way, current Huawei users won't have a problem with Mate 20 Lite, on the other hand users who doesn't familiar with Huawei's interface can easily get familiar with Mate 20 Lite.
Huawei Mate 20 Lite does not the same processor with other from Huawei Mate family. As you know, Mate 20 and Mate 20 Pro which will be introduced this month, comes with Kirin 980 processor. However, Mate 20 Lite comes with Kirin 710 processor. In this way, we can say that Mate 20 Lite follows the path of Mate 10 Lite. Because Mate 10 Lite comes with Kirin 659 processor. In this way, we did not like much Mate 20 Lite's processor.
Powered with 8 core, 2.2GHz Cortex A73 and 1.7 GHz Cortex A53 chipsets, Mate 20 Lite gets 1588 point with one core and gets 5542 points with multicore performance, considering on Geekbench 4 tests. With this point, it has lower hand compared to Huawei P20 but it has upper hand compared to Asus Zenfone 5 Max Pro. In this way, it has the benefits of using mid-range processor.
Coming with 4 GB RAM, Mate 20 Lite has 64 GB ROM. However some of Huawei's models does not have microSD card port, Mate 20 Lite has microSD card port at least. You can increase the ROM of the device up to 256 GB.
Talking about AnTuTu Benchmark scores, it has 137.192 points which is an acceptable score for a Mid-Range segment phone.
For the curious users, we can happy to say it has really great performance on daily usage and playing games. Especially you will get really good experience with PUBG and Asphalt 9. But you should not expect high end graphics from the device.
You can see the results of the game performances over here;
Battery and Camera of Huawei Mate 20 Lite
Huawei Mate 20 Lite has a really large battery. Phone comes with a large 3750 mAh battery. In this scenario, we've played PUBG and Asphalt 9, captured some photos and surfed on different kinds of social media app and we saw the results of battery which is left %72 percent battery level within 8 hours. In this way, you can use your device all day however you need to recharge it at night.
Testing the device with our classical 90 Minutes of HD video capturing scenario, the battery has lost only %14 of its energy with full brightness and activated Wi-Fi. And if we compare with Honor Play with 3750 mAh battery, we see that Mate 20 Lite has the upper hand. Yet, Honor Play lost %20 of its energy within same amount of time.
Huawei Mate 20 Lite is a smart phone with 4 cameras. A pair of Dual Cameras (One of them is 20 MP and the other one is 2 MP) are located on back of the device, In front of the device there are also a pair of dual cameras are located (One of them is 24MP and the other one is 2MP) as well. Thanks to the depth sensors which are used with all of the cameras, you can capture photos with depth of field. The results are mostly impressive but sometimes you can get exaggerated results thanks to the bokeh effect.
You can find different kind of options on camera interface. Including Portrait mode, professional slow and fast motion, night mode, 3D panorama and many more different mode comes with camera interface. In addition, there are 3D Qmoji, Effects, Backgrounds and 3D Objects are takes part in AR Lens section. However it's important to say that some of the users may find these options funny but most of the users won't aware of this features.
Finally, you will get really good results especially which captured on daylight, lighted and outside areas.  However camera will influenced negatively with low lighted conditions.